THE CONCEPTUAL & CREATIVE ROLE OF INFLATABLES IN ADVERTISING
Inflatable Mosque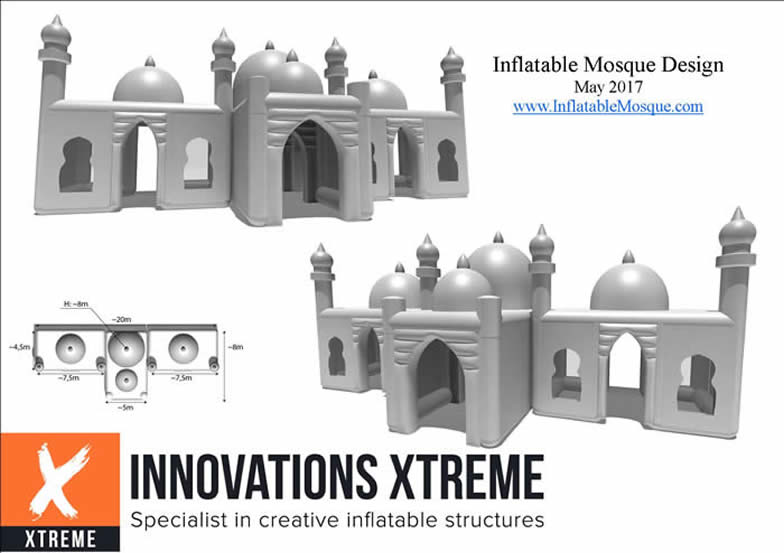 The Worlds very first Inflatable Mosque
Our aim is to create the Inflatable Mosque as a unique building for multiple uses.
The design we have for the Inflatable Mosque is the first one
but we are working on a number of designs, We are looking for a facade type inflatable
with the possibilities of putting a normal white marquee behind it
for what ever capacity necessary? We want the Inflatable Mosque design
to serve as an entrance way! To an existing building or to its own Marquee building
at a location of your choice, to serve as a platform to teach others about real Islam
and not as portrayed by the extremists, Open to all faiths...
Bringing us all closer together, With understanding.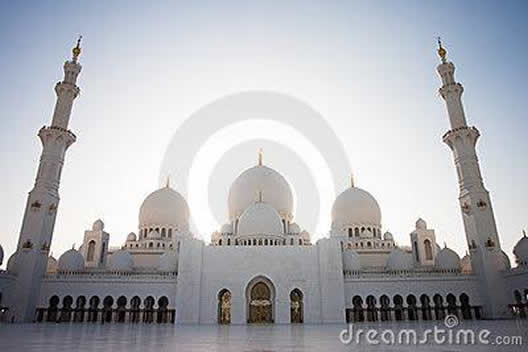 Our idea is to copy the Sheikh Zayed Grand Mosque Abu Dhabi
Inflatable Mosque Facebook Page:
https://www.facebook.com/InflatableMosque/
After creating the Worlds very first Inflatable church, which we have one we hire
around the world, We believe the Inflatable mosque would serve as an amazing
information center about Islam alongside the Inflatable church
as a platform for people to learn about Islam and Christianity!
and not to be mistaken for extreme or radicals ideals...
inner cities around the world need to be informed...
This will serve as a fun environment alongside the Inflatable church
that religions can share information to each other
and the worlds media will want to report around the world our plans...
If you feel you can help our company, with this goal
please do not hesitate to contact us.
Our Other designs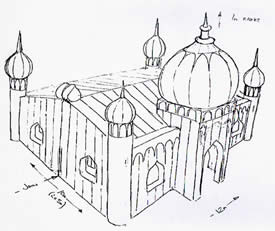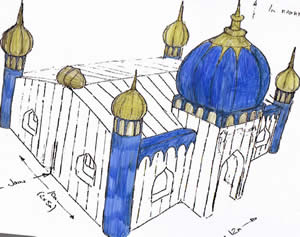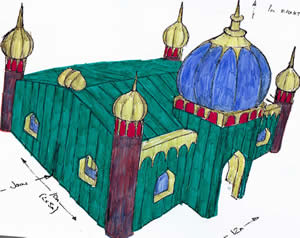 Welcome to Innovations Xtreme Inflatables

The world's leader in manufacturing

the highest quality inflatables on the

market.

Our factory is the very best in cutting

edge design and technology, in the

creation of Inflatables.

Within this website you will find a number

of links to some of our amazing products.

Inflatables in advertising

The only place to come if you have an idea

on a new concept creation… One of our

very skilled designers will gladly

discuss your big ideas.

Please enjoy our website...
| | | | | |
| --- | --- | --- | --- | --- |
| | | Inflatable Walkers | Inflatable Games | Inflatable Miniatures |
Feel free to Follow us on Facebook, to see the latest and greatest Inflatables we have manufactured,
Also to help you create your own next amazing inflatable.
Inflatable Advertising Specialists